Chef Manny specializes in catering for all your events and occasions. We are a versatile team that will adapt and create a unique dining experience. Chef Manny starts all his recipes from scratch and would leave you breathless after experiencing any one of his services.
Chef Manny (Emmanuel) always found himself creating pieces of artwork with his hands. Through out his childhood Emmanuel excelled in all aspects of life. He was a track and field athlete, straight A student, business man and a master chef. After graduating with honours in Computerized Accounting Business Management,and Culinary Management Emmanuel was convinced that his business career would be his bread and butter.
After numerous jobs, contracts, and business endeavours; Emmanuel realized his life goal was to spread art through his hands. Emmanuel, also known as Chef Manny has been dedicated for the past twenty (20) years to providing the Toronto area with its own authentic gourmet cuisine and taste.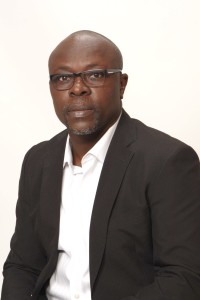 Toronto, Ontario is known for it's diversity. Within its neighborhoods you will witness people of all ethnicity and cultures living in harmony with one other. Chef Manny has taken this approach to his cooking and has developed unique tastes and flavours that will leave your taste buds wanting more. He has creatively catered all sorts of cuisines; Italian, Indian, Asian Fusions, Barbecues, Sushi, Seafood with fine quality ingredients that will fuel and accelerate your days.
Our celebrated chef has cooked in the United Kingdom and has had the opportunity to work with the talents of the great Jean Pierre Chalet, Martin Cupri, John Hagings, Appi, Michael Bonacinni and Joseph Petrinac. Chef Manny (Emmanuel) first started cooking in the early 1990's while working at renowned establishments such as; The King Edward Hotel, Auberge du Pommier, North 44, The Windsor Arms, Metropolitan Hotel, Radisson Plaza, and Via Allegro.
Chef Manny has also spent a great deal of time as serving as the executive chef of The Lord Nelson, Chanterelle, Brunello Ristaurante, Rosewood Bistro, Golden Tulip Hotel and the Eagle Ridge Golf Course. With Chef Manny's credentials being second to none, he boasts as one of the most diverse and unique chefs in all of Canada and has definitely become one of Toronto's most premier chef. Contact us now to hit a grand slam at your next corporate event on Bay St, to surprising your loved one with a private dinner for two at the comfort of your own home.
You Bring The Guests. Let Us Do The Rest.