SERVICES
Chef Manny specializes in catering for all your events and occasions. We are a versatile team that will adapt and create a unique dining experience. Chef Manny starts all his recipes from scratch and would leave you breathless after experiencing any one of his services.

Talented and professional, Chef Manny can provide catering for both small and large groups for all kinds of occasions. Examples of our catering expertise include but are not limited to : lunch meetings, weddings, full-blown corporate parties, barbecue, Grand openings, Merger parties, Client or tenant appreciation events, Retirement receptions, Birthdays, Meetings, Breakfasts or lunches or dinners, Recognition and award receptions, Ribbon cuttings, Holiday parties.
Catering for your event is something essential as it is the food that all the guests will eat while attending your function. Chef Manny believes that food brings people together, and can become the beginning of a discussion, someone indulging in their favourite dessert, or maybe one of your guests who wants to try something new! Chef Manny also offers personalized choices to match your flavor and budget suggesting the latest food styles and offering the best periodic stand up.  

Over the years, Chef Manny has come up with an unmatchable list of accomplishments and has come to historic heights in his career as a culinary wizard for any type of events. Chef Manny has easily catered to over a thousand events and has never disappointed!  
Chef Manny will create customized menus based on your specific tastes and dietary requirements. You save your time by not having to worry about the shopping, food prep, or cleaning. It's all handled by your own personal chef ! Take the stress out of your life and invite all your guests over for all those extravagant dinner parties you've always thought about.
Whatever your style, or favourite cuisines, Chef Manny can incorporate it all! Whether it's that one special night of your life or an extravagant corporate event you and your team are planning, we have the services to fit all your needs. If you have a unique event that we haven't listed, don't feel turned off: Chef Manny is open minded and willing to explore different waters.

Chef Manny offers catering services for any occasion whether it is a small party for many person or gala events. Chef Manny is dedicated to make your occasion an achievements. From fresh finger food to a stylish five-course dinner Chef Manny has the skills to provide an excellent service. Chef Manny provides complete catering services for all your catering needs and any kind of function or event. Chef Manny provides corporate catering services to Toronto and the Greater Toronto Area at highly competitive prices. At your office, at any place in the GTA, or your most favorite place – Encore successfully and beautifully serves all company activities.
The menu available on this website offers a selection of recommendations to fulfill any occasion, from the tiniest conferences and casual events to full support banquets. Chef Manny will provide quality support from the first contact.

"We have catered to all areas of the Greater Toronto Area and abroad! We go to great heights to meet with passionate individuals who do not want to sacrifice; quality and hygiene. " -Chef Manny

BIOGRAPHY
Chef Manny (Emmanuel) always found himself creating pieces of artwork with his hands. Through out his childhood Emmanuel  excelled in all aspects of life. He was  a track and field athlete, straight A student, business man and a master chef. After graduating with honours in Computerized Accounting Business Management,and Culinary Management Emmanuel was convinced that his business career would be his bread and butter.
After numerous jobs, contracts, and business endeavours; Emmanuel realized his life goal was to spread art through his hands. Emmanuel, also known as Chef Manny has been dedicated for the past twenty (20) years to providing the Toronto area with its own authentic gourmet cuisine and taste.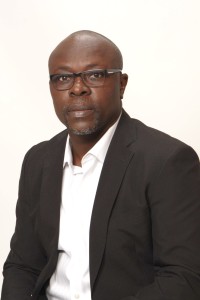 Toronto, Ontario is known for it's diversity. Within its neighborhoods you will witness people of all ethnicity and cultures living in harmony with one other. Chef Manny has taken this approach to his cooking and has developed unique tastes and flavours that will leave your taste buds wanting more. He has creatively catered all sorts of cuisines; Italian, Indian, Asian Fusions, Barbecues, Sushi, Seafood with fine quality ingredients that will fuel and accelerate your days.
Our celebrated chef has cooked in the United Kingdom and has had the opportunity to work with the talents of the great Jean Pierre Chalet, Martin  Cupri, John Hagings, Appi, Michael Bonacinni and Joseph Petrinac. Chef Manny (Emmanuel) first started cooking in the early 1990's while working at renowned establishments such as; The King Edward Hotel, Auberge du Pommier, North 44, The Windsor Arms, Metropolitan Hotel, Radisson Plaza, and Via Allegro.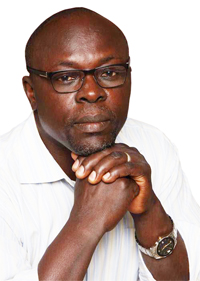 Chef Manny has also spent a great deal of time as serving as the executive chef of The Lord Nelson, Chanterelle, Brunello Ristaurante, Rosewood Bistro, Golden Tulip Hotel and the Eagle Ridge Golf  Course. With Chef Manny's credentials being second to none, he boasts as one of the most diverse and unique chefs in all of Canada and has definitely become one of Toronto's most premier chef. Contact us now to hit a grand slam at your next corporate event on Bay St, to surprising your loved one with a private dinner for two at the comfort of your own home.
Some recent accomplishments: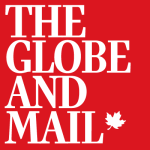 Achieved best review by Globe & Mail food critic; Joan Kates  (circa 2000)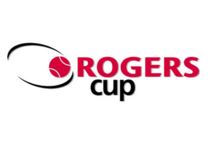 Invitation by Chef Robert Christie to manage his kitchen for the Rogers Cup; where five thousand meals were prepared on a daily basis.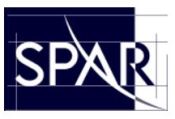 Chef Manager at The Spar Aerospace and Cadbury Chocolate.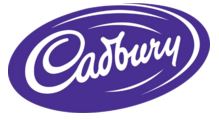 Chef Manny currently holds all kinds of cooking classes, plans events, weddings, anniversaries, interactive teaching events as well as exquisite and elegant parties. Chef Manny starts all his recipes from scratch and would leave you breathless after experiencing any one of his services.